Retirement solutions
Our mission is to provide strategies and solutions for a respectable and fair retirement for all social classes.

Retirement Solutions is a unique concept developed by Expand Strategies to offer ideas, tips, events, services, and various support to people of different nationalities seeking to retire comfortably in Cyprus.

The initiative was founded on the owner's mission to provide significant support to the generation that needs it the most - the elderly. Based on personal experiences spanning 20 years, Jade Dagher witnessed people struggling to find better ways to relax at the end of their careers. Sadly, he also witnessed many unfortunate cases where people either failed to plan or planned well but were victims of crises or other circumstances that made them either keep working to earn a living, lose hope of enjoying the great times they were dreaming of, or simply couldn't reach their retirement destination due to accidents or sickness.


The project aims to provide small job opportunities for university students seeking to earn extra income, support retired people, and serve as a corporate social responsibility by opening doors for donations, volunteering, and other essential services for underprivileged retirees.


The solutions provided are divided into three segments:
• The wealthy ones: giving them the opportunity to invest in interesting projects, expand their business internationally and purchase products that are not easily available on the island.
• The middle class: giving them the opportunity to invest in smaller projects, benefit from business expansion services, buy special products and receive support from university students with daily needs such as grocery shopping, medication management, transportation, etc.
• The underprivileged: providing volunteers' time, donations, and other support/events to keep them entertained and well taken care of.
Retirement is one of the most pleasurable yet most challenging goals to achieve in life. People work more than 40 years to achieve this stage and enjoy it by relaxing in a calm environment and travel around the world. However, many issues could raise difficulties and make this goal harder to achieve: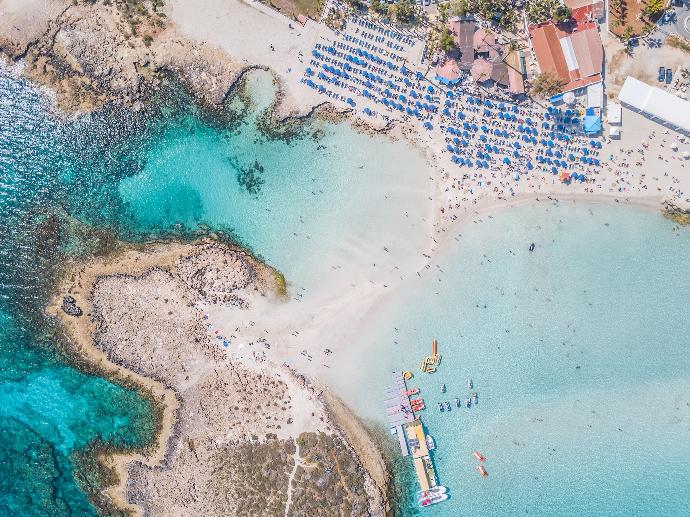 WHY CYPRUS
Climate: Cyprus has a warm Mediterranean climate with mild winters and hot summers, making it an ideal location for retirees who enjoy outdoor activities and warm weather.

Cost of living: Cyprus has a lower cost of living compared to other European countries, making it an affordable option for retirees. Additionally, Cyprus offers a tax-friendly environment for retirees who want to enjoy their retirement income.

Health care: Cyprus has a good health care system with both public and private hospitals. The country has a high standard of health care, and medical costs are generally lower than in other European countries.

Cultural and recreational activities: Cyprus has a rich cultural heritage and offers a variety of recreational activities, including historical sites, museums, beaches, and outdoor activities such as hiking and golfing.

Language: English is widely spoken in Cyprus, making it an easy place for English-speaking retirees to settle in.

Safety: Cyprus is a safe country with low crime rates, making it an attractive location for retirees who are concerned about their safety.

Community: Cyprus has a large expat community, and retirees can easily make new friends and socialize with people from all over the world.

Food and Wine: Cyprus has a rich culinary tradition, with a variety of delicious and healthy Mediterranean dishes. The country is also known for its wine production, with many vineyards producing high-quality wines.

Location: Cyprus is situated in the Eastern Mediterranean, making it an ideal location for those who enjoy travelling and exploring nearby countries

Real estate: Cyprus offers a wide range of affordable real estate options for retirees, including apartments, villas, and houses. Additionally, the country has a well-developed real estate market, making it easy for retirees to buy or rent properties.